Välkommen till din träningskompis
Actic, Bökensved
Västervik
Actic Västervik är centralt belägen vid stadens sportarena. Här tränar du i en personlig atmosfär med tillgång till simhall och bastu.
Välkomna då!
Kondition
Styrketräning
Motionssim
Träning med instruktör
Personlig träning
Uppföljning
Bastu
Gruppträning
Kontakta oss
Idrottsgatan 4
59380 VÄSTERVIK

+46(0)490255536

Se öppettider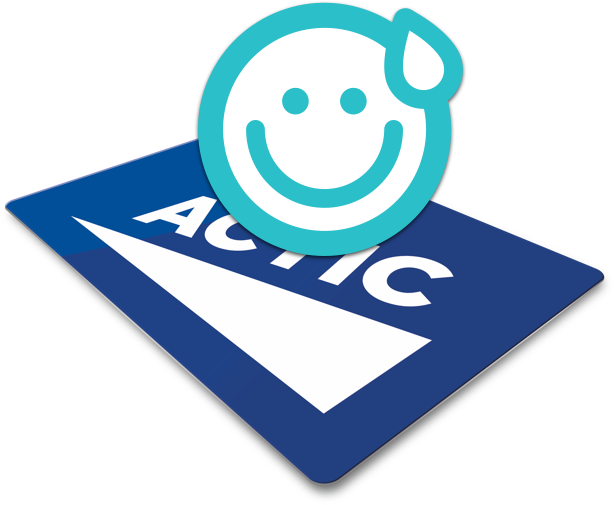 Bli medlem idag!
Välj ditt medlemskort
v14
12:15
ATC (Actic Training Circuit)
16
18:10
The House - SCHLAGERPULS
25
19:45
The House - SHAKE & DRUM
25
18:45
The House - FEMININE STYLE
25
19:30
ATC (Actic Training Circuit)
16
12:15
ATC (Actic Training Circuit)
16
16:45
The House - SALSA EXPLOSION
25
19:45
The House - HIP-HOP FITNESS
25
v16
Nyheter
Actic storsatsar i Västervik
Två gruppträningssalar, en aktivitetssal för funktionell träning samt en stor konditionsdel med gym. Det är ingen liten om- och utbyggnad Actic drar i gång under våren.
– Vi bygger ut med 700 kvadratmeter. Det nuvarande gymmet är på 155 kvadratmeter, säger Erik Prim, regionchef på Actic.
Prova på kostnadsfritt
Helt kostnadsfritt bjuder vi dig på 60 minuter provträning! Du kan träna både i gymmet eller testa på ett gruppträningspass.
Ta första steget
Fyll i formuläret och få en kod som du visar upp på anläggningen.
Personal
Vi finns här för dig!
Instruktör
Camilla Claesen
Instruktör
Jesper Oscarsson
Instruktör
Josefine Jansson
Instruktör
Kristijan Österlöf
Se filmen
#ingaursäkter
Allt på ett kort
Träning och simning
På många orter hittar du Actic i anslutning till simhallen. På merparten av dessa anläggningar ingår entrén till simhallen i medlemskapet. Det innebär att du har möjlighet att träna och simma på samma kort.
Ett bra stöd mot målet
Actic App
Håll koll på all din träning var du än är med vår app till iPhone och Android. Vår app är en kostnadsfri tjänst som ingår i alla våra medlemskap. Om du inte redan har den, ladda ned den idag!